Joe Mancini
Cell: 860-637-0084
Office: 203-888-7861 (ext. 300)
Co-owner established MPDI with Fran Pentino in 1993
Joe holds a degree in computer science from WSTC. He has been involved with the concrete industry for close to thirty years. Joe has extensive experience with all aspects of pool surrounds ranging from ground floor large scale commercial projects to more personalized, custom, award winning residential installations, and everything in between.
Joe is married with three beautiful children ranging in ages from 8 to 12. Having a special needs child Joe is also well equipped to help in the design of poolscapes requiring special needs considerations.
Joe's job duties include sales and design of poolscapes, project management, company purchasing, and management of fence division, new product ventures, and overall operations of MPDI.
---
Fran Pentino
Cell: 860-637-0059
Office: 203-888-7862 (ext. 301)
Co-owner established MPDI with Joe Mancini in 1993
Fran holds a bachelor's degree in Accounting with a minor in business management from SCSU. Having worked in the swimming pool industry throughout his high school and college years coupled with his desire to initiate and grow a small business Fran has aided in developing MPDI into a leading residential home improvement contractor throughout New England.
Fran is married with two beautiful children. Besides his duties at MPDI Fran has coached the Boy's swim team at Pomperaug High School for over 20 years and has won numerous state titles and awards.
Fran's duties include sales and design of poolscapes, project management, oversees masonry division, manages employees scheduling and human resources.
---
John Callahan
Cell: 860-637-0103
Office: 203-888-7861 (ext. 303)
John joined the team at Mancini Pool Decks in 1998. After receiving his degree in Landscape Architecture with a minor in engineering from University of Connecticut he came on as a full time member in 2000. Through his education and 15 years of experience in the field, John has managed some of our most complex projects. He is also ACI certified (American Concrete Institute).
John is married to his wife Anne and they have a little boy Luke who is 1 year old.
John oversees the sales and installation of all facets of the poolscape. He is also certified in the installation of all paver products.
---
Bill Greene
Cell: 860-637-0077
Office: 203-888-7851 (ext. 325)
Bill has been employed at Mancini Pool Decks since 2001. Bill holds a Bachelor of Science degree in business administration from Northeastern University. Lifelong friends with Joe Mancini Bill came aboard to help streamline the company.
Bill is married with two sons and enjoys spending time off with his family and is actively involved with his sons and youth sports.
Bill's duties include the sales and installations of poolscapes, project management and management of the MPDI masonry division.
---
Michael O'Keefe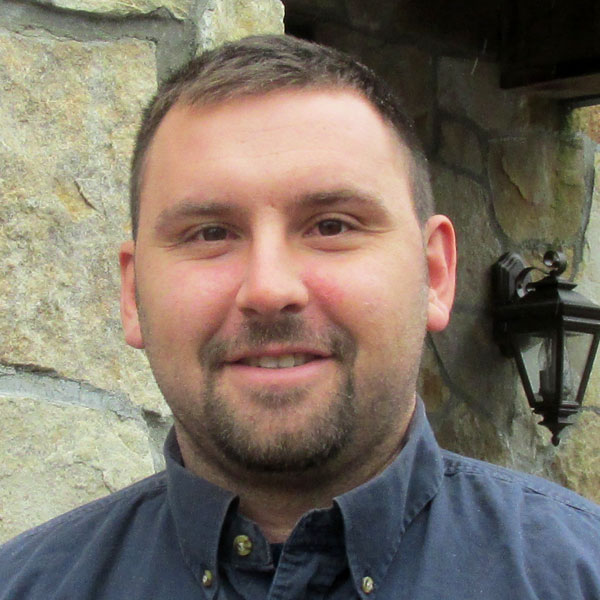 Cell: 860-637-6908
Office: 203-888-7861 (ext. 328)
Mike has been employed at Mancini Pool Decks since the summer of 2005. He graduated from Central Connecticut State University in 2009 with a degree in Business Management and a minor in Entrepreneurship.
Mike worked for the company throughout college acquiring a vast knowledge of the industry from the bottom up. While in college, Mike was also mentored by his cousins, and co-owners of the company, Joe Mancini and Fran Pentino in the sales and project design aspects of the company. Mike specializes in concrete installation and has extensive training in fence installation. All of his experience and understanding of the trade has led him to a sales/management role within the company.
Mike is happily married to his wife Erica. Currently, Mike functions as a salesman and project manager overseeing day to day installation of both concrete and fencing projects.
---
Jay Boucher
Cell: 203-910-0078
Office: 203-888-7861 (ext. 302)
Jay joined Mancini Pool Decks in 2001. For the past 10 years jay has been the supervisor of our power wash and seal division. He oversaw the completion of all our stamped concrete projects.
Jay is married to his wife Alyssa and they in Wolcott.
Jay will move into his new role in 2015 as a supervisor of concrete patio installation.